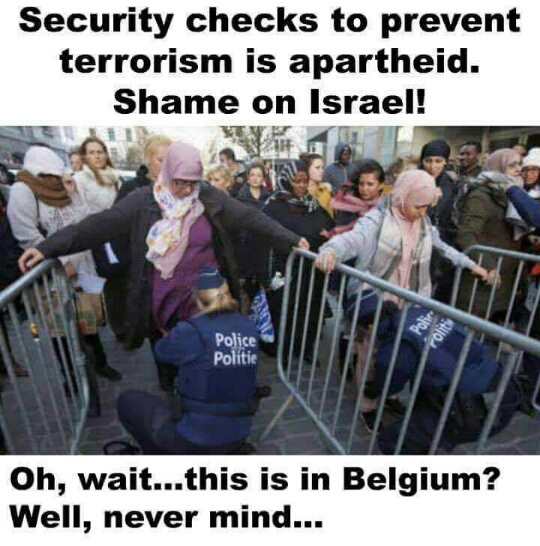 Divrei Torah
Each summer at my American synagogue,
Temple Israel of Natick
, the divrei Torah are offered by members of the congregation. In 2014, I made the suggestion that at least one of the divrei Torah be presented by someone from the Israel Action Committee and focus on Israel. I've somehow turned out to be that person several times. Here is the start of my d'var Torah each time, with links to the full divrei Torah.
D'Var Torah — Matot-Massei
July 22, 2017
Today's double-parshah brings us to the end of Bemidbar, as the Israelites were ending their 40 years in the desert and preparing to finally enter the land of Canaan. Moshe distributes the portions of the land to the different tribes.
After being attacked by the nations that lived on the east bank, the Israelites were already in possession of a vast tract of land outside their originally intended borders. Shades of the yet-to-come Six-Day War.
The tribes of Reuvain and Gad had large numbers of sheep, found the land was good for grazing and decided to settle on the east bank, angering Moshe, who feared the other tribes would believe those tribes were afraid to continue into Eretz Yisrael. To alleviate the problem, Moshe made a deal with them: the tribes of Reuvain and Gad would lead the charge into the land of Canaan, but after the land was conquered they could return to their land on the east bank.
Moshe also gave half the tribe of Manashe territory east of the Jordan River. There are several explanations given; I'm partial to the explanation that Moshe was concerned the separation of the tribes would create a sense of alienation, but by having half of the tribe of Manashe on either side of the Jordan it would serve as a bridge, between the Jews living in Eretz Yisrael on the west bank and those in the Diaspora on the east bank.
Sometimes it feels as if Marsha and I, splitting our time between Israel and America, also serve as a bridge.
D'Var Torah - Pinchas
July 30, 2016
Shabbat shalom.
Today's parshah, Pinchas, serves as a reminder that, as important as our sacred texts are, we need to interpret them using our own knowledge, understanding and morality.
God explains to Moses how he rewarded Pinchas, the son of Elazar and grandson of Aaron, for slaying Zimri, and his Midianite consort and thus halting a lethal plague.
Is the Torah really telling us that licentious behavior causes plagues? Is it really telling us we should slay people engaging in such behavior?
The parshah discusses a census of the people, including 601,730 males between the ages of twenty and sixty, used in conjunction with the allocation of the land of Israel among the tribes and families.
Is that figure reasonable?
... read the entire text ...
D'Var Torah — Pinchas
July 12, 2014
Shabbat shalom.
One thing I've learned from life in Israel is that you always have to be ready to change plans and improvise.
After I'd prepared a rough draft on Pinchas, the bodies of Eyal, Naftali and Gilad were found, a handful of Israelis did some abhorrent things, Hamas increased its bombardment of Israeli towns, Israel finally responded, and I ripped up my draft.
Last week, Rabbi Liben noted the midrash that when Balaam observed the encampment of the Israelites, he noticed the openings of their tents did not face one another. From this he inferred the Israelites were a modest people.
This modesty apparently didn't last even through the entire parshah.
PRIMER-Massachusetts
After almost two years in Massachusetts, I reluctantly concluded that not only wasn't the organized Jewish community here doing anything significant to deal with the anti-Israel bias of
The Boston Globe
and other Massachusetts newspapers, but no action was visible on the horizon.
The last straw was when
The Boston Globe
published an anti-Israel op-ed on Yom Hazikaron and I realized that nobody in the Jewish community was publishing op-eds on that or any other Jewish holidays.
Out of that frustration comes
PRIMER-Massachusetts
, an effort to informally organize pro-Israel activists to monitor newspapers and alert each other when action is needed. I hope it will eventually become as effective as
PRIMER-Connecticut
has been.
Please visit the
PRIMER-Massachusetts website
; if you're in the area and want to get involved, send me an
email
or fill out the form on the
PRIMER-Massachusetts website
.
The Grey Lady
The New York Times doesn't seem to like publishing my letters, so I decided to make them available
here
. This is one of my latest:
To the editor:
Reading the article "How Arafat eluded Israel's assassination machine," I can't help but think of all the innocent lives that would have been saved had Israel succeeded.
Sincerely,
Alan Stein
Flash: The New York Times actually published one of my letters, on August 10, 2017. This was the first time in more than half a century. Here it is:
Capturing Adolf Eichmannn

To the Editor:

Re "A Most-Wanted Nazi in His Glass Cage," by Jason Farago (Exhibition Review, Aug. 4):

I had to read it twice to believe it. Argentina harbored Adolf Eichmann, the criminal who ran the most outrageous genocide in history, and The New York Times publishes an article in which an art critic questions the morality and legality of Israel's capturing him and bringing him to trial?

Talk about a missing moral compass!

ALAN STEIN, NATICK, MASS.
Read more of my letters to The New York Times by
clicking here
.
The hypocrisy of Catherine Ashton, High Representative of the European Union for Foreign Affairs and Security Policy, hit a new low in Februrary, 2014, when just two weeks after ignoring the suffering of the Jews in a statement issued on International Holocaust Remembrance Day, she had the chutzpah to criticize Israel for not being complicit in the ethnic cleansing of Jews from their own homeland. I responded with an open letter to Ashton.
Read My Letter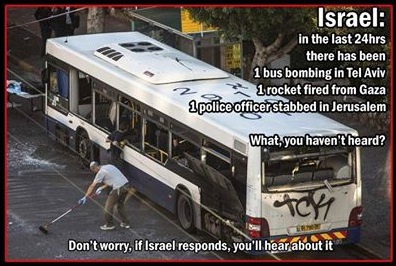 PRIMER-Connecticut has its own blog. It's worth checking out.
My parents, who lived long – although not long enough – and fulfilling lives.
Robert Arbetman expresses some brilliant thoughts about Holocaust memorials.

Devoted to Promoting Responsibility in Middle East Reporting.
PRIMER-Connecticut
puts most of its energy into the neverending battle to keep the Hartford Courant honest.
A collection of facts about the Arab-Israeli conflict often ignored in the media.
When I absconded with one of my father's violins, I had some repairs made and had the very accomodating String Doctor take some
photographs
of the inside of the violin when it was taken apart. You may find them fascinating.
A fairly concise collection of online resources available for those interested in peace in the Middle East. A new addition is a
selection of letters
sent to newspapers.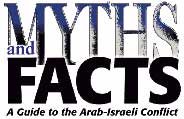 Mitchell Bard has put one of the most valuable guides to the Arab Israeli conflict online.
Myths and Facts has 22 chapters covering everything from Israel's roots to each of the wars to the current uprising. Because it is online we can now respond rapidly to new myths with accurate facts. All of the information is hyperlinked to the Jewish Virtual Library, the world's most comprehensive online encyclopedia of Jewish history and culture.
This is a work in progress and Dr. Bard welcomes comments and suggestions.
The Anti-Defamation League has created a tremendous resource for advocates of Arab-Israeli peace in the Middle East. A printable version may be downloaded and published copies may be obtained from the ADL.

HonestReporting is a fast-action website dedicated to ensuring that Israel receives fair media coverage. It scrutinizes the media for anti-Israel bias and then mobilizes subscribers to complain directly to the news agency concerned.
My Mideast Peace Plan -- Early in 1995, in response to a question on an Internet discussion list, I put together an outline for a comprehensive Arab-Israeli peace plan. Not much has changed since then-other than it becoming obvious to everyone that Yassir Arafat never had any intention of agreeing to a peaceful settlement-and the plan is almost as appropriate today as it was then.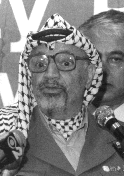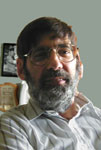 In October, 1995, I had the dubious pleasure of hearing Yassir Arafat speak at a meeting with Jewish leaders. It's interesting to look back and compare my observations then with today's reality. Click to read my observations.
Not long after that came the string of terrorist bombings in Israel. My daughter was in Israel during that period and I wrote some observations at that time. Click here to read my observations about the bombings.
American Family Immigration History Center -- Includes passenger records from the ships which carried over 22 million immigrants to Ellis Island between 1892 and 1924.
My challah recipe. It's a variation of an excellent recipe from The Jewish Catalog.